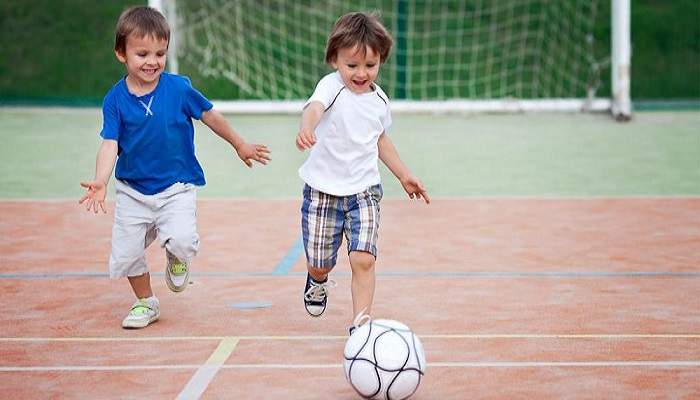 "Play is the only way the highest intelligence of humankind can unfold."
Joseph Chilton Pearce 
Today, at every corner you will find a school, preschool or a day care. Rapid progress has made education available just round the corner. But just one look deeper into the way the school's curriculum is structured; one would know the shallow approach most of the schools have taken towards the development of the child. It is observed that huge stress is laid upon the academics and towards hiring the best of the teachers. In this effort, these modern schools have conveniently forgotten the importance of sports in the life of the student. There are schools aplenty where even the playgrounds are missing! The advent of internet and video games is putting are youth in a very sorry state. Hours and hours are wasted in front of screens by the students as well as by their parents. It is an alarming situation.
A school without a playground is a big handicap. It would be great if the government makes it compulsory for schools to have an adequate open space as a playground. The environment where there is a right mixture of academics, sports and extra-curricular activities, will often create highly balanced students with the right qualities, values and a great character.
The academics part of the school-life develops the mind of the child where as sports develop the body and deeply instill pivotal values like team spirit and fair play. A comprehensive sports program delivered by reputed coaches will bring out the best in the child at all times.
So, it is an appeal to the parents to look for a school that gives equal importance to sports along with academics. Sports in your child's life will always ensure A-level results on all fronts. So when you visit the school's website or the school itself, be sure to check the campus of the school.
 My School Playground…
School life's most striking memory I found,
'Twas that unending playground,
Sometimes, aimlessly running to chase my own shadow,
& playing as if there was no tomorrow,
Sometimes in rains & many times under the scorching sun,
But 'Twas all ever-lasting fun,
Spirit unleashed like a champion player,
& starting any game with some innocent prayer,
So few wins and so many games lost, 
Blood, sweat and tears it'd cost,
& what to play? …was always decided by that majority rule,
Looking back… I realize… That mighty playground was the very heartbeat of my school…