Our Facilities
School with Completeness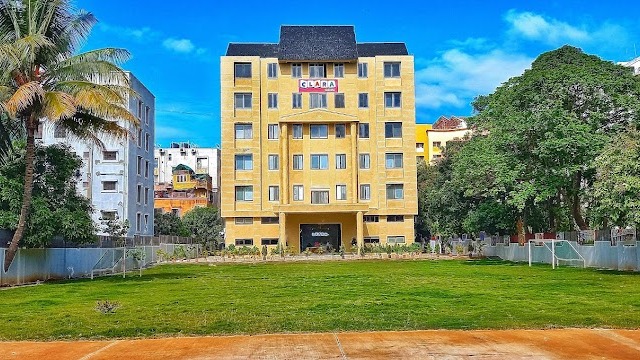 School Infrastructure
Clara understands the impact of the infrastructure on the well being of its students. Clara have World Class Victorian Structure. A vast expanse of 8 acres provides a perfect ambience for the aesthetically designed and well-ventilated school building. The entire campus is wi-fi enabled.
Classrooms
Classrooms at Clara are naturally ventilated and equipped with adequate tools and technologies to provide an enhanced & interactive learning experience.
Library
The tranquil environment prevailing at the Clara school inspires love for reading. Clara has a library housing extensive collection of books by famous authors. We apply to school what educational reformer Horace Mann once said about books – "A house without books is like a room without windows"
Teacher Resource Center
To keep our teachers abreast with the latest in the art of learning, educating and pedagogy we have international guests and educators visiting our school to train the teachers. Numerous workshops are conducted for the teachers so that your child keeps getting the best.
ICT Laboratory
Technology has changed the face of this world. Students are given practical lessons on development of websites and creation of software programs to unleash their power of imagination and trigger their creative-sense. Every student of Clara also gets to lay their hands on the devices powered by the latest the technology has to offer to help them quickly with any area of information they need to consume.
Sports
Keeping in mind the importance of manifesting energy in the form of sports for keeping the mind fresh and body fit, Clara provides the best coaches for various games. | Team Games: Football, Cricket and BaksketBall | Individual Games: Skating, Tennis and Karate