Ranked No. 1 in India
for Co-curricular Activities
Ranked No. 1 in Maharashtra
for Giving Individual attention to every student -2019
Ranked 9th in Maharashtra
under Parents Choice Award - 2019
Best Emerging CBSE School in Pune
Ranked 3rd
CLARA GLOBAL SCHOOL is ranked No. 1 in India under the Top CBSE schools in parameter wise for "HOLISTIC DEVELOPMENT" in a survey conducted by Education Today.
CLARA GLOBAL SCHOOL Ranked No.1 in Maharashtra under the CBSE Parameter for "Individual Attention to Student" and Ranked No.9 in Maharashtra in the category "Parents Choice Awards" by Education Today.
Clara global school BT kawade road received award for " Excellence in cognitive skill development programs" at the Eldrok India K-12 Summit 2022
Excellence in Personality Development Program by Eldrok India K12 Awards September 2018
Times Prestigious Exhibition Participation - Jan 2018.
CBSE Upcoming School by Education Today 2017-18
Maharashtra's Top CBSE School Parameter Wise.
CBSE Upcoming School by Education Today 2017-18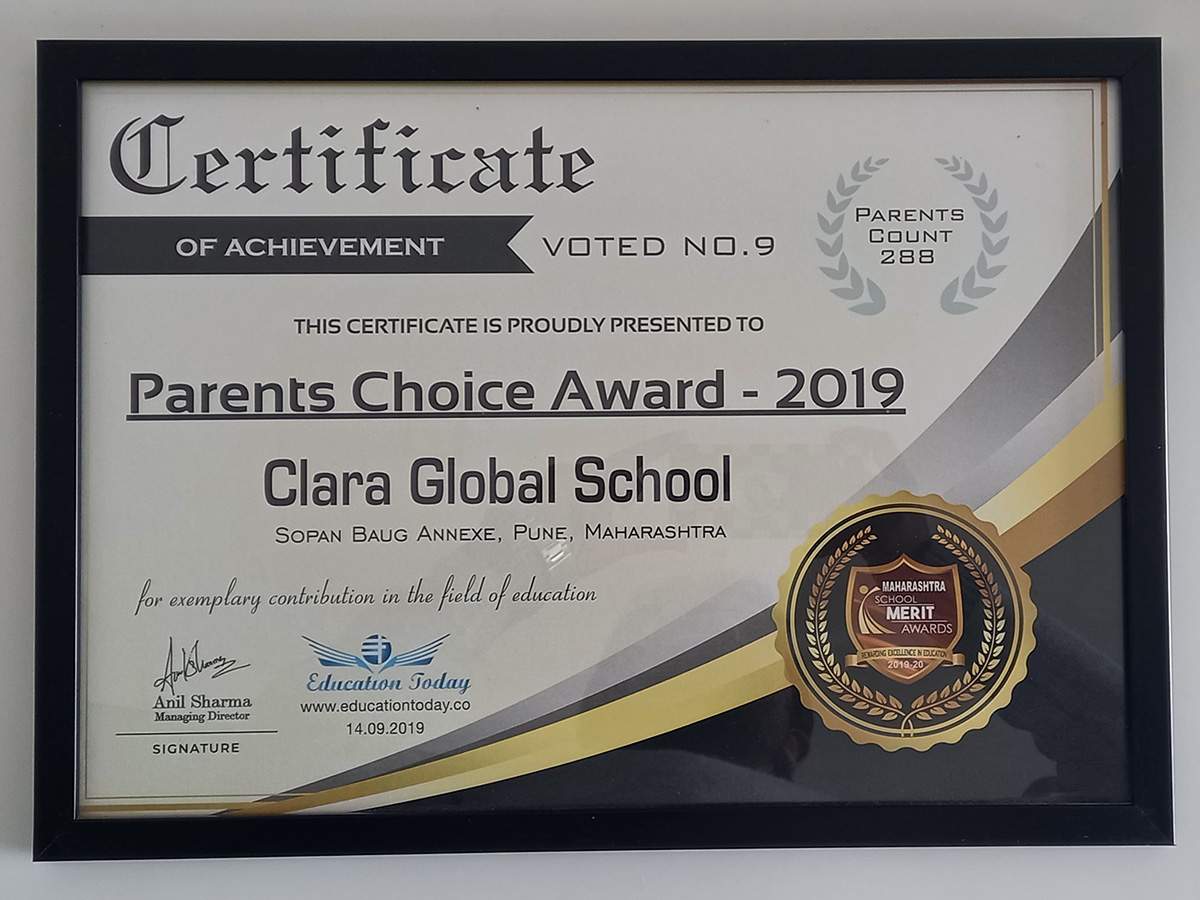 Parents Choice Award - 2019